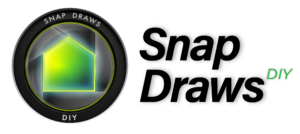 Snap Draws DIY
is Now Available!
Snap Draws DIY makes your Rehab or Construction Draws process SIMPLE and FAST.
CIVIC Financial Services brings borrowers a new and improved construction draws process through Snap Draws DIY! Using Snap Draws DIY will help you get your projects+ reimbursed now. Snap Draws DIY provides:
Take photos from your own phone through our portal app. No third-party inspection company necessary!
Draws are processed within 24 hours from receiving your photos**.
Ability to track the progress or speak to an in-house draws specialist.
Login to portal and start draw process to get Snap Draws submission link.
Snap pics of work in progress on your phone. No inspector!
Receive funds – average turnaround time of 1 day!
+Currently available for one unit properties only.
**Time from full document submission to settled wire averages 24 hours but may vary. Release of funds is based on clear photographic evidence of completed work matching the request.